Regenerating Walk in the Woods
Nature is the natural environment which surrounds Aura Relais and is of a rare panorama and beauty which is still whole and hasn't been urbanised.  Relais is 632 metres above sea level and is 'protected' by Mount Gigante and Mount Palmiere which are close by and where easy walking trails in the woods have been developed.
Giorgia,  the proprietor, will be happy to accompany you on walks of about one and a half hours so you can discover the area, walking through woods whilst at the same time telling you about the history and soul of Aura Relais.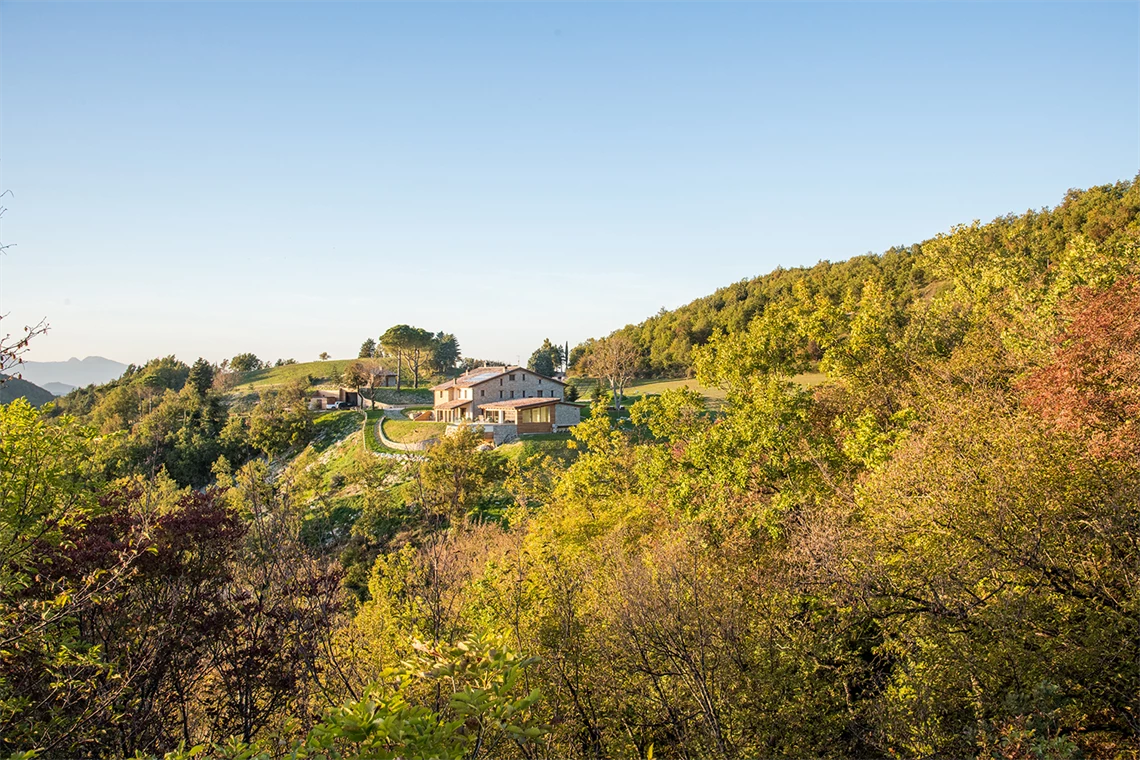 The proposed walk is highly enjoyable and suitable for everyone.  It is recommended that comfortable shoes (preferably walking boots) and clothes suitable for the season are worn.
 ----
Number of participants:  Minimum 2 people.
Duration:  One and a half hours
Place:  Aura Relais
Availability:  Booking is necessary
Cost:  Free. 
Ask about this experience
If you want to know more, ask about this experience